Played With 2 | Sister Dee
Oct 14, 2020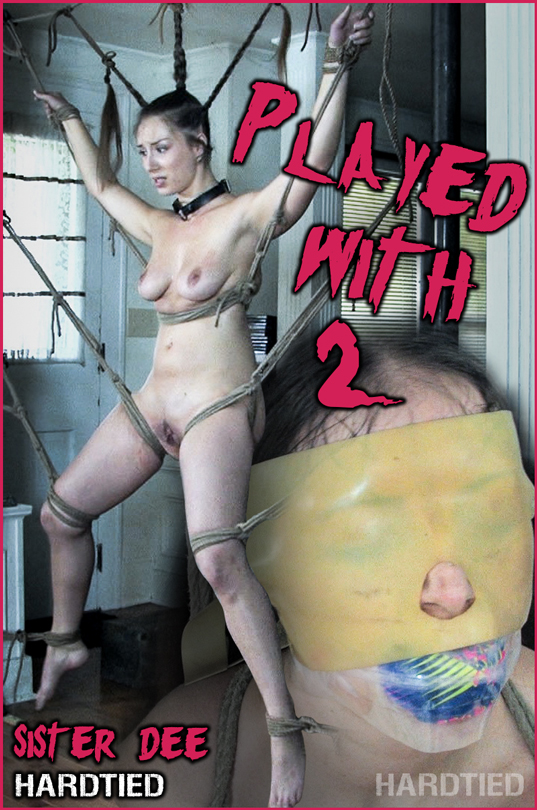 Sister Dee is still asking for more. Like the wanton slut she is there's not much he can't do to her. Sitting on the edge of the table with her legs spread he obviously needs to fuck her.

Once he pulls the table out she's on her tiptoes. Perfect time to get his dick wet. Why use just her cunt when her ass looks perfectly usable too. She takes every inch and moans.

After all his efforts he's tired, but she's aching for more. He gets a sandwich and watches her as he eats. He contemplates what he's going to do to her next.
Played With | Sister Dee
Oct 7, 2020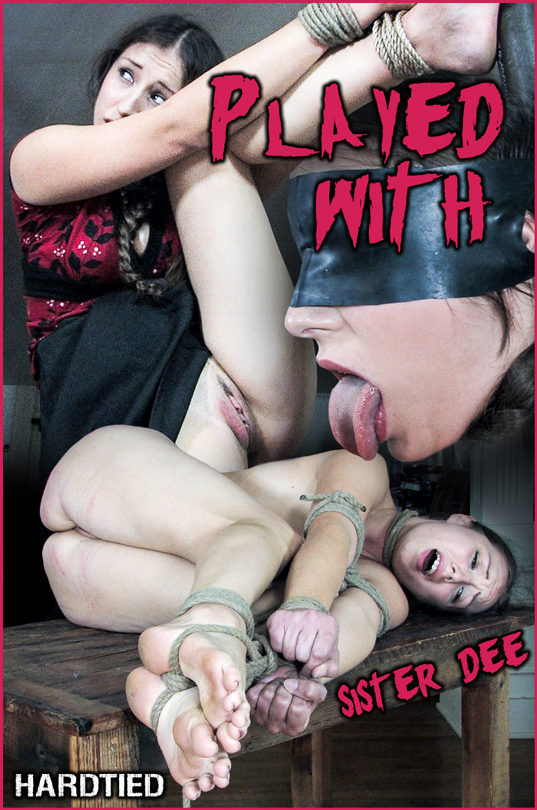 He's got a new play thing. This one's a keeper. She seems to eat up everything he dishes out. The moment his cock is out Sister Dee looks longingly at him. Her mouth opens and her eyes beg for him to fuck her.

Fucking her is too easy though. To make it more interesting he's going to keep her tied up and torment her between having his way with her. All holes are his and every inch of her body is a canvas for his mark.

Sister Dee is the kind of toy that you just can't help getting excited over. With each position he puts her in he just gets more excited. Her constant begging for more is too sexy. He can't help but blow his load on her multiple times.
BONDAGE PIG II | Sister Dee
Sep 18, 2020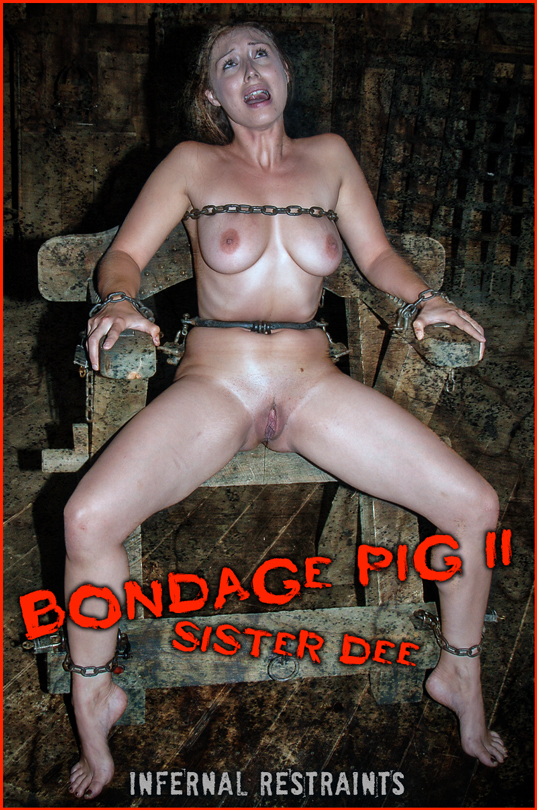 Sister Dee is one of the drippiest dick starved sluts to ever grace our sites. She doesn't just get revved up over the sex stuff she also gets turned on from pain or even the expectation of pain.

It's hard to do this work with a raging hardon so before he gets to the real torment he fucks her hard. She begs him for it and he gives it to her. When he's had his fill he pops his load on her face.

Down to the real business. Sister Dee is in the spike chair. Her back, ass, and arms are suffering against the spikes. The dripping pussy says that she loves it. Her cries say she loves it too.

IRON MAIDEN | Sister Dee
Aug 21, 2020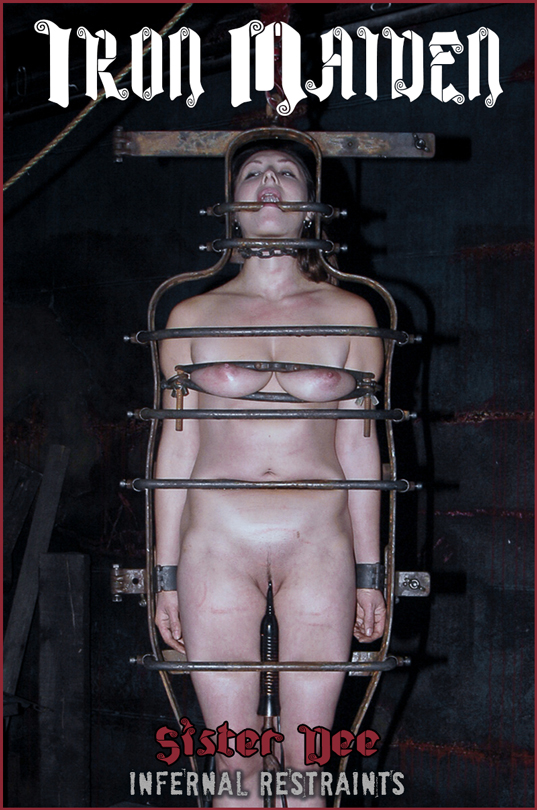 Like the jaws of a giant metal snap trap, the Iron Maiden lies open waiting for fresh meat. He places her inside and closes it over her body. Eight thick metal rungs are loosened one by one and dropped tight against her flesh. Hoisting up his new creation, he hangs his sculpture of metal and meat in the air.

She can wiggle her fingers just a little. Otherwise, she can't move at all. He canes her. Holding a vibrator against her pussy, he continues to cane her, mixing those two old poisons - pleasure and pain. Her body quakes. Her eyes roll back. She comes. After penetrating her cunt and ass, he's relentless, tearing at her skin with a singletail.

Her body, folded, is locked into a different metal device. He sits her on a bed of spikes and tightens the wide collar at her throat until her breath rasps. Now sucking dick, gasping for air, she struggles. It makes him hard. After coming in her mouth and on her face, he leaves her. She watches him go, a strange desperate need in her eyes.
The Fly (BONUS) | Sister Dee
Mar 22, 2016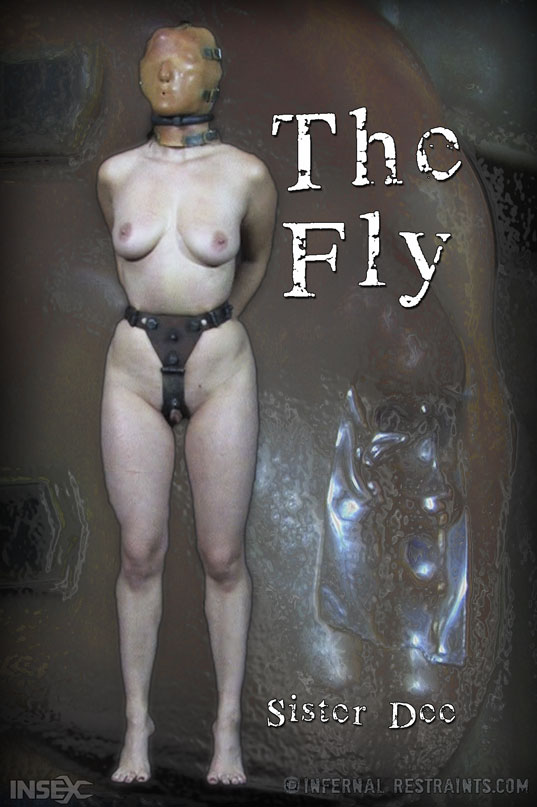 Trapped in the floor, first Sister Dee gets the ring gag, then she gets Mr. Pogo. PD wants more flavor and throws her hair into her mouth, too. She has her face distorted into a grotesque mask of clamps and hooks.

Chained to the mattress, Sister Dee is set up to take Mr. Pogo in her ass while PD takes her pussy. Then its time to violate her sore little back door. When PD asks if she is ready to suffer for him, he means it. She gets Mr.Pogo in the pussy, but she also gets the cane across her feet. When she has screamed enough for him again, PD takes her pussy again.

His little slut is trotted in, hooded and bound, and shackled to her post. She may be struggling to breathe but her pussy is dripping wet. She moans and screams for PD pleasure constantly while he canes her tits, thighs and pussy. It only takes a little bit of tape to completely cut off her airways. The slut even cums at command, shackled and screaming through her tiny air hole.

Cock and balls take a tour of her mouth while she kneels before him. She sucks his cock like it's her mission in life, taking it all the way down her throat. Her blow job well done gets a reward of load all over her face and a seat in a very special chair.

Finally, her tits are cuffed and her clit and tongue are clamped. Bound tightly, she is subjected to another attack of the vibrator. After PD has heard enough of her moans, he goes after a few screams. With a ring gag firmly in place, her head is covered in a sack of flies. They buzz around her and as she screams, begging and pleading, they even fly into her mouth.